"Our singular vision for the future of San Francisco interior design results from the power of two perspectives."
Cecilia and George have been designing together since 2002. At their namesake interior design studio, SagreraBrazil Design, they believe a client's home must be authentic to their needs keeping their desires at the forefront of the design.  With a special affinity towards luxury modern high-rise condominiums and complete home renovations, their turnkey approach ensures the design process will be a seamless and enjoyable journey. George and Cecilia design each project with a modern approach, merging contemporary design with classical elements, creating the framework that always evokes a state of joy and sets the standard for every San Francisco interior design company.
Cecilia Sagrera-Hill – Born and raised in San Salvador, El Salvador, has lived in San Francisco for over 20 years. She is a multi-hyphenate in her own way, with a culinary degree under her belt, and an Interior Architecture Degree from California College of the Arts. She started out in the catering world owning her own company with her family in San Salvador called Gustos. She transitioned to the interior design world when she realized that she was designing her catering Clients events more than cooking for them. She still loves to cook, especially baking with her daughter, Sofia, as well as, building large Lego structures with her son, Mateo. Traveling is a major source of inspiration for her work, which she loves to do with her husband, Harold and their two children. Cecilia is also a Certified Interior Designer in the State of California.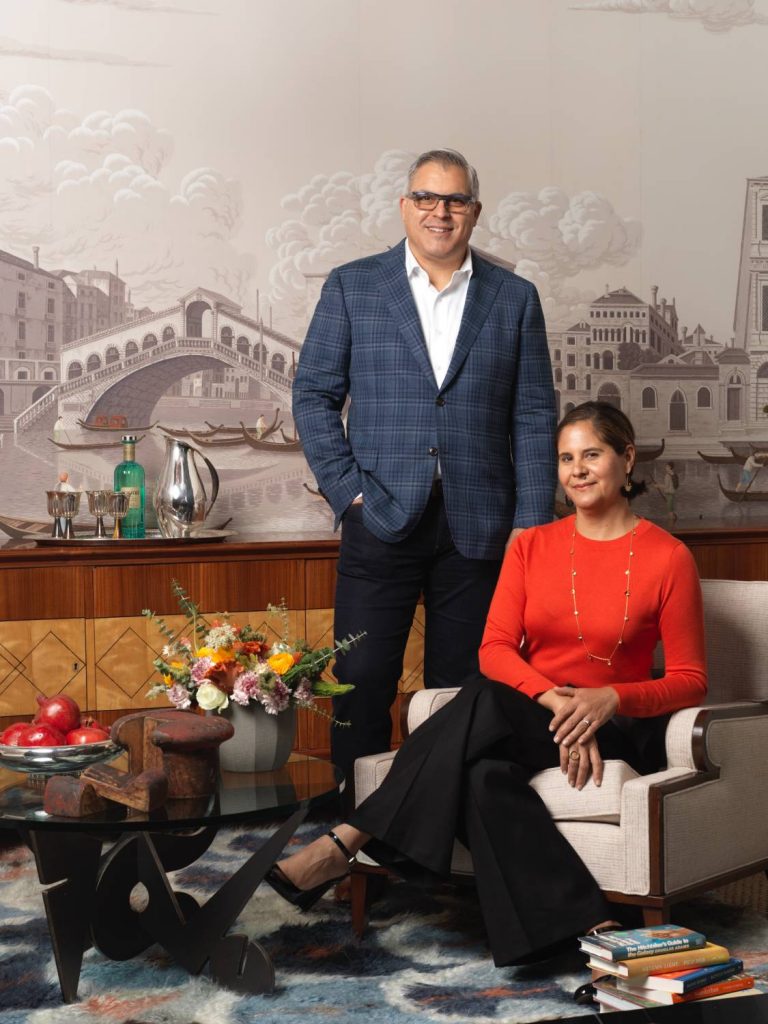 George Brazil – Originally from Sacramento, George moved to San Francisco in 2000 and has over 25 years as a practicing interior designer. George's personal guiding principles of creating a powerful vision and impacting others' lives has transformed seamlessly into his professional career. George is currently the President of the Northern California Chapter of the Institute of Classical Architecture and Art. He also sits on the board of the California Council for Interior Design Certification and is the Past President of the California North Chapter of the American Society of Interior Designers (ASID). "As professionals we have a duty to advance our profession, continue our own education in order to improve our understanding within the ever-changing world of design, and to mentor the next generation of design professionals." In his spare time, he loves to travel with his partner, Vasilios. George is a professional member of ASID and a Certified Interior Designer in the State of California.

A San Francisco Interior Design Company
Diane Hiland
Studio Manager/Project Manager
Diane brings over 25 years of experience in the interior design industry specializing in project management, procurement and operations. She graduated from the Academy of Art University in San Francisco, with a Bachelor of Fine Arts degree in Interior Design. She thrives on being an integral supportive role within the design team, and fostering relationships with clients, vendors, and craftsmen. Her interest in interior design began as a young child drawing doll houses and creating room designs from her imagination and eventually developed into a love and appreciation of art history. She enjoys spending time with her husband, Berry and her two children Melissa and Jack (now both young adults) and the family dogs at their home near the coast in Pacifica, traveling, spending time outdoors, motorcycle riding, listening to live music and reading historical novels.
To schedule a call to learn more about our services, process and pricing please complete the contact form and we will be happy to schedule a call to review.