Our practice is built upon trust, vision and experience.
At SagreraBrazil Design, we are singularly dedicated to enriching the lives of our clients, and creating a framework for happiness. The foundation of our practice is relationships. We enter every client relationship with the goal of building trust, and we view our role as a guide for our clients' journey through the design and construction of their homes from start to finish. We believe that trust is earned and, as a result, the vast majority of our work is for repeat clients.
In over two decades of working together as design partners, we have developed a symbiotic partnership in which the client is always at the forefront. We share a creative, entrepreneurial spirit, and a sense of hospitality that enables us to create welcoming spaces regardless of style or palette. With the creative vision that results from the power of two perspectives, we design every project with a modern approach, merging contemporary design with classical elements. We are keenly aware that these are our clients' homes, and our primary goal is to enhance the joy and comfort they find in their spaces. We don't just design interiors, we curate a lifestyle.
With strong technical skills, an in-depth understanding of construction, and CCID certification, we provide a highly customized approach to interior spaces. We approach each project as an authentic response to the architecture, driven by the needs of the client. In our practice, we have developed a special affinity for high rise residential projects and complete home transformations. Our goal is for the architecture and interiors to share a conversation, and for our clients to take part in a turnkey process that allows them to embrace and enjoy the design journey. For us, each project is not a transaction, it's a transformation.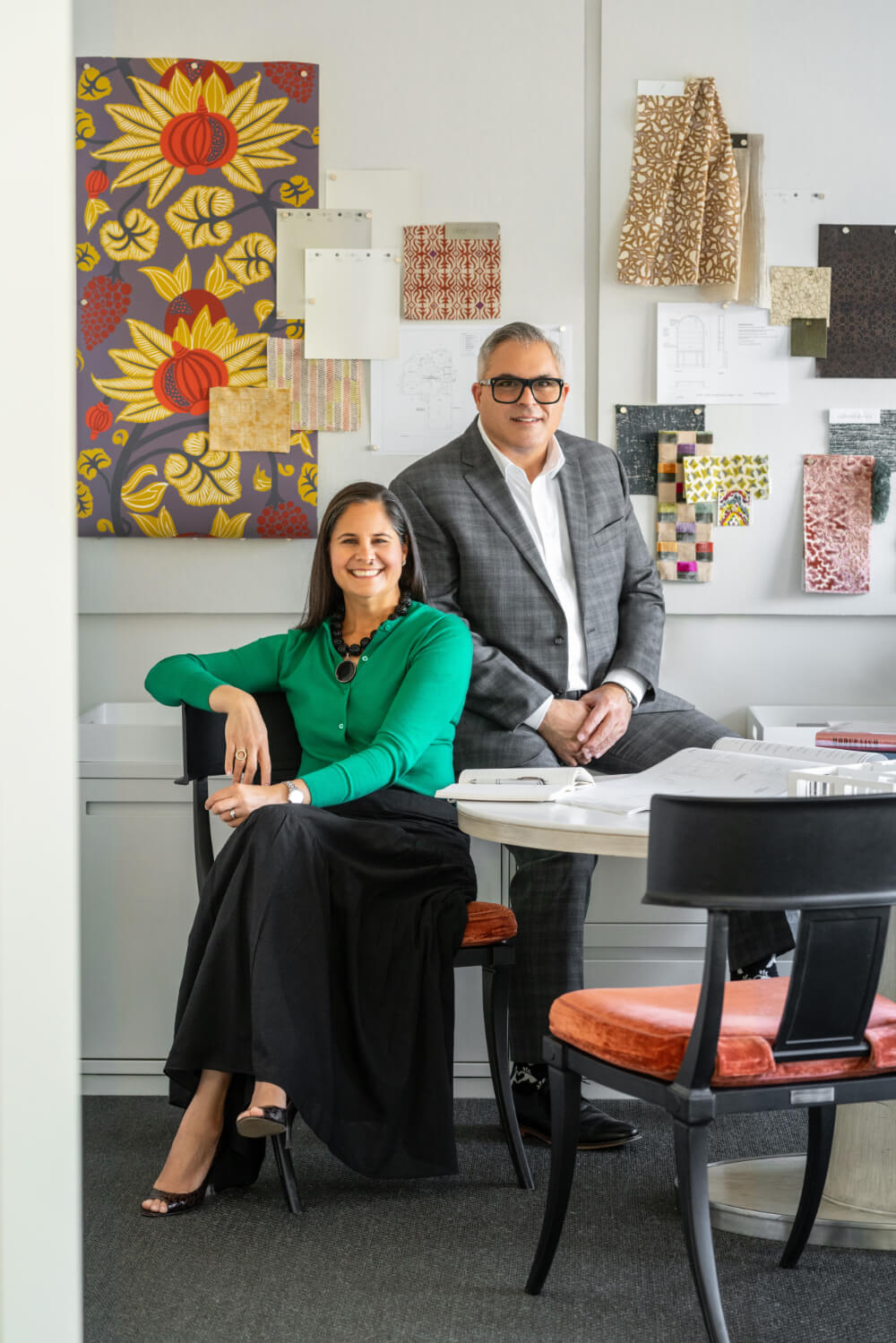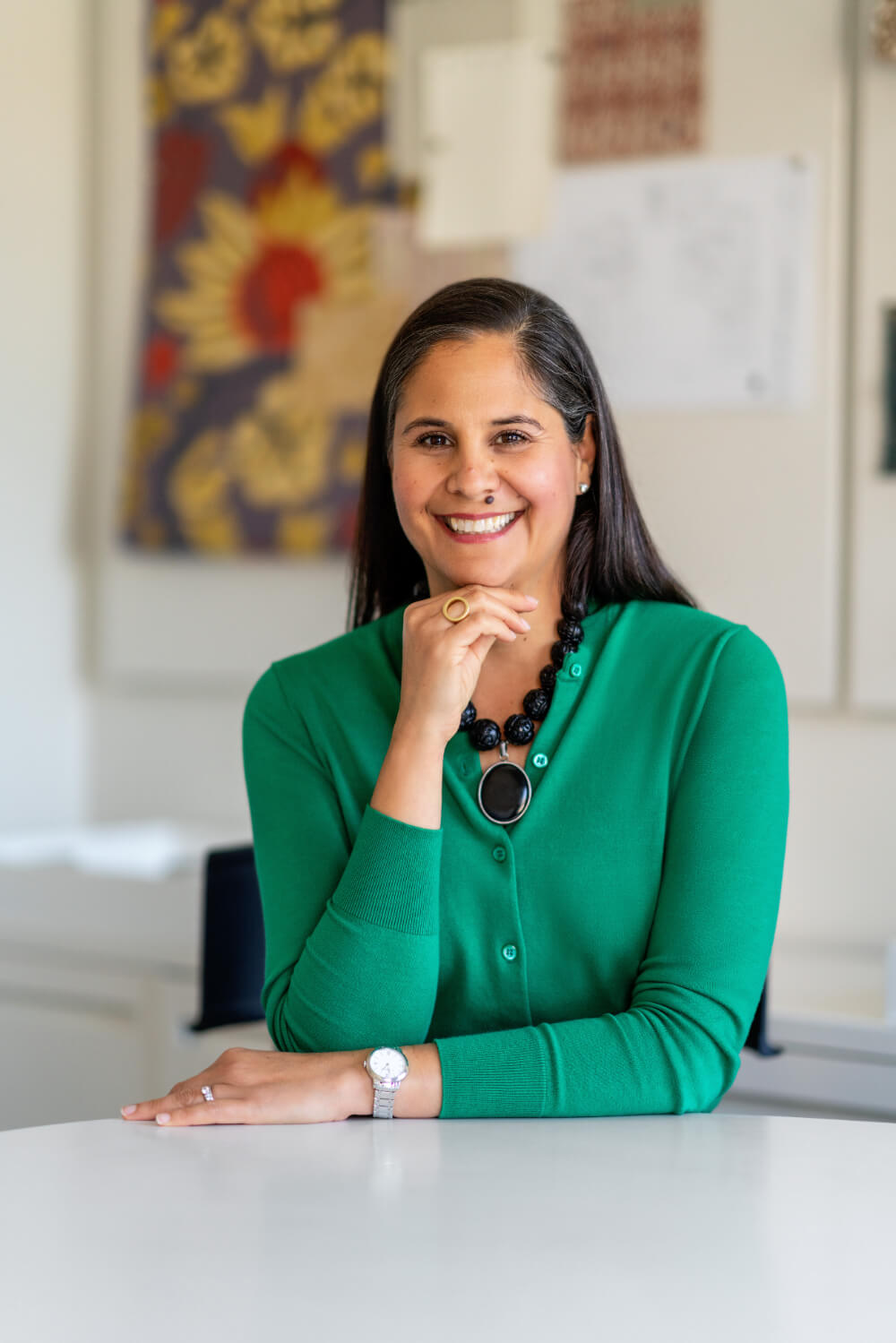 Cecilia Sagrera-Hill
Born and raised in El Salvador, Cecilia has lived in San Francisco for over 20 years. A multi-hyphenate in her own way, Cecilia has a culinary degree, as well as a degree in interior architecture from San Francisco's California College of the Arts. Her family upbringing and her early experience in catering, (as the co-owner of a family company called Gustos), taught her to appreciate the value of hospitality and customer service. Her decision to transition to interior design followed a pivotal realization that she enjoyed designing for her catering clients even more than she loved cooking for them. She still loves to cook, especially with her daughter Sofia, and she exercises her creative side by constructing large Lego structures with her son Mateo. Travel is a major source of inspiration for her work, and she travels when she can with her husband Harold and their two children. Cecilia is a Certified Interior Designer in the State of California.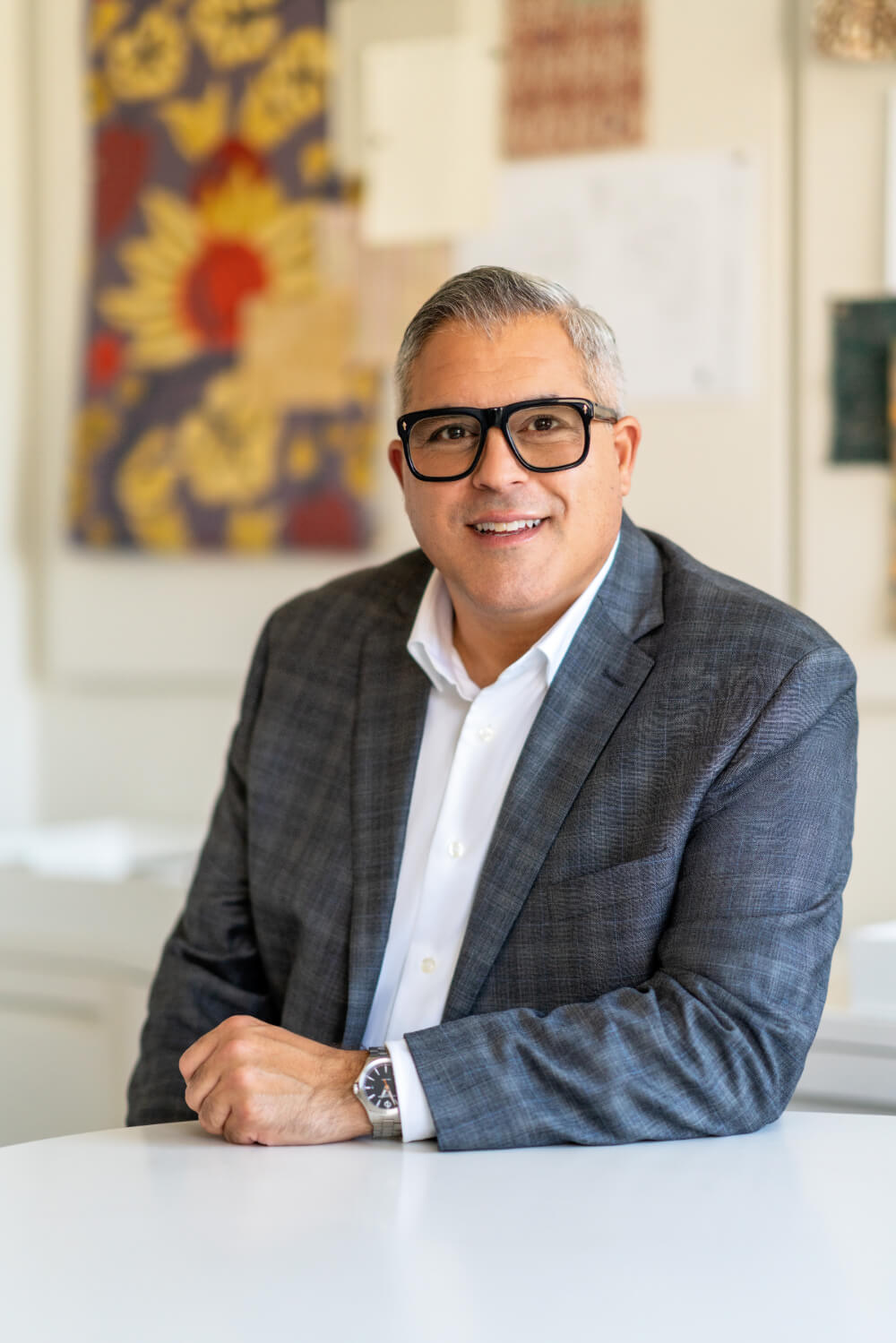 George Brazil
George has over 25 years of experience in interior design. Much like his design partner, with whom he shares an innate entrepreneurial spirit, he brings to their design practice a rich and varied background. George was raised in a household with an ingrained sense of welcoming hospitality. A multi-faceted designer with a background in graphic design, and an entrepreneur at heart, he launched a design/build company in his native Sacramento early in his career. He moved to San Francisco in 2000, where his goals of crafting a powerful vision and impacting his clients' lives transferred seamlessly to his professional career in interior design. George is currently the president of the Northern California Chapter of the Institute of Classical Architecture and Art (ICAA), and sits on the board of the California Council for Interior Design Certification (CCIDC). He is the past president of the California North Chapter of the American Society of Interior Designers (ASID). In his spare time, he loves to travel with his partner, Vasili. George is a professional member of ASID and a Certified Interior Designer in the State of California.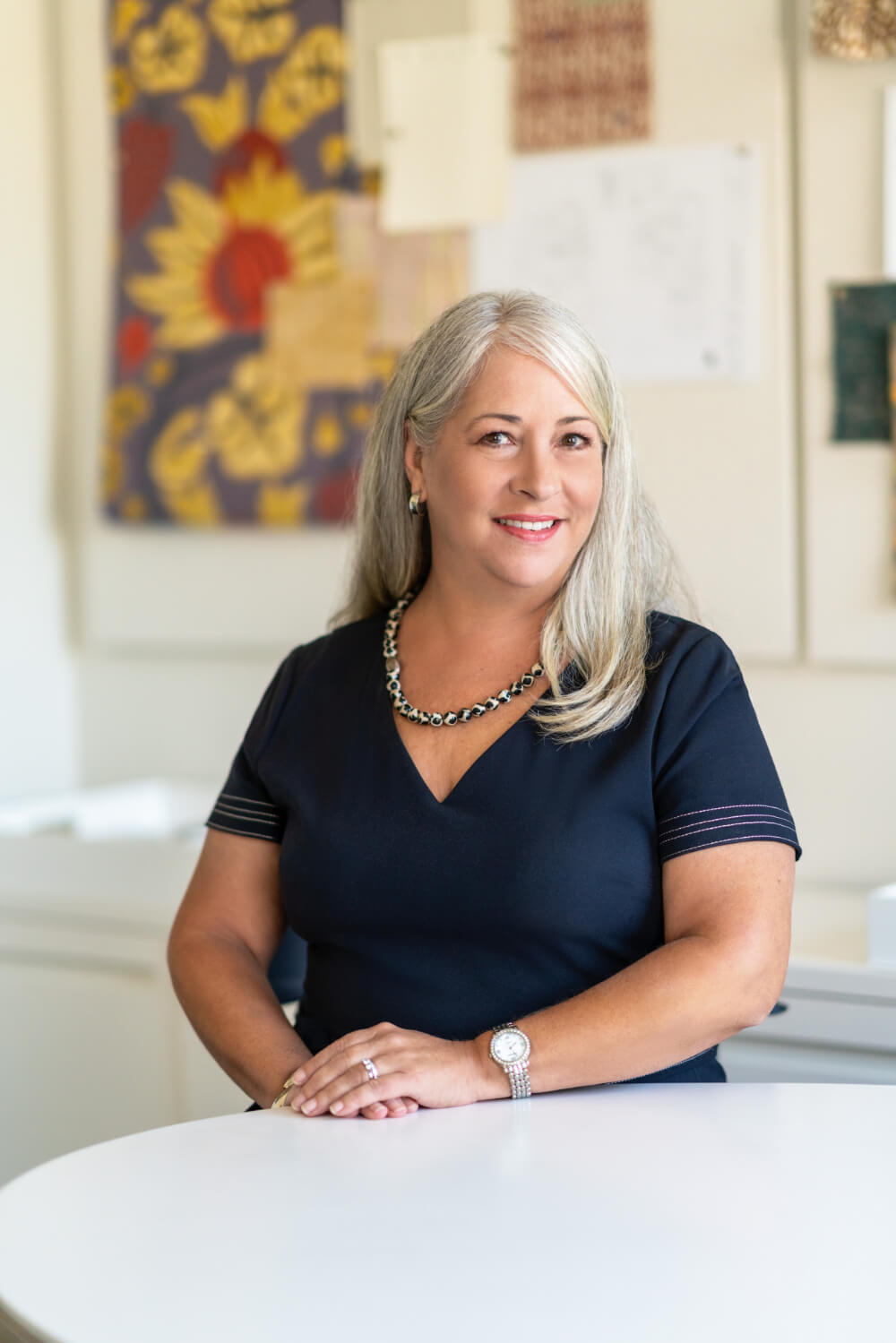 Diane Hiland
Diane's relationship with Cecilia and George goes back decades. The trio first met early in their careers, and have kept in touch ever since through their broad and interconnected network of relationships within the design community.
Diane combines her love of design with a head for business. After receiving her BFA in Interior Design and graduating from San Francisco's Academy of Art University, she worked with several firms ranging from a boutique interiors studio to a large, multi-disciplinary design firm with multiple offices. Through her roles in studio management, operations management and purchasing, she honed her skills in the business of design, developing an expertise and skill set that makes her invaluable as an operations and project manager for SagreraBrazil. After freelancing with the firm for several years, Diane joined SagreraBrazil full-time in 2018, helping to build a strong foundation for the firm's continued success and future growth.
Among her favorite aspects of the business is working with vendors and highly skilled craftspeople to bring a design vision to fruition, the ability to impact the lives of clients and bring them joy, and the opportunity to work with those she admires.
She currently lives along the coast with her husband, Barry, and their Maltese mix, Fergus. As an empty nester, she is enjoying traveling and spending time with her extended family between Tennessee and Oregon.
"It's wonderful to work alongside people you've known for a long time; it feels like coming home."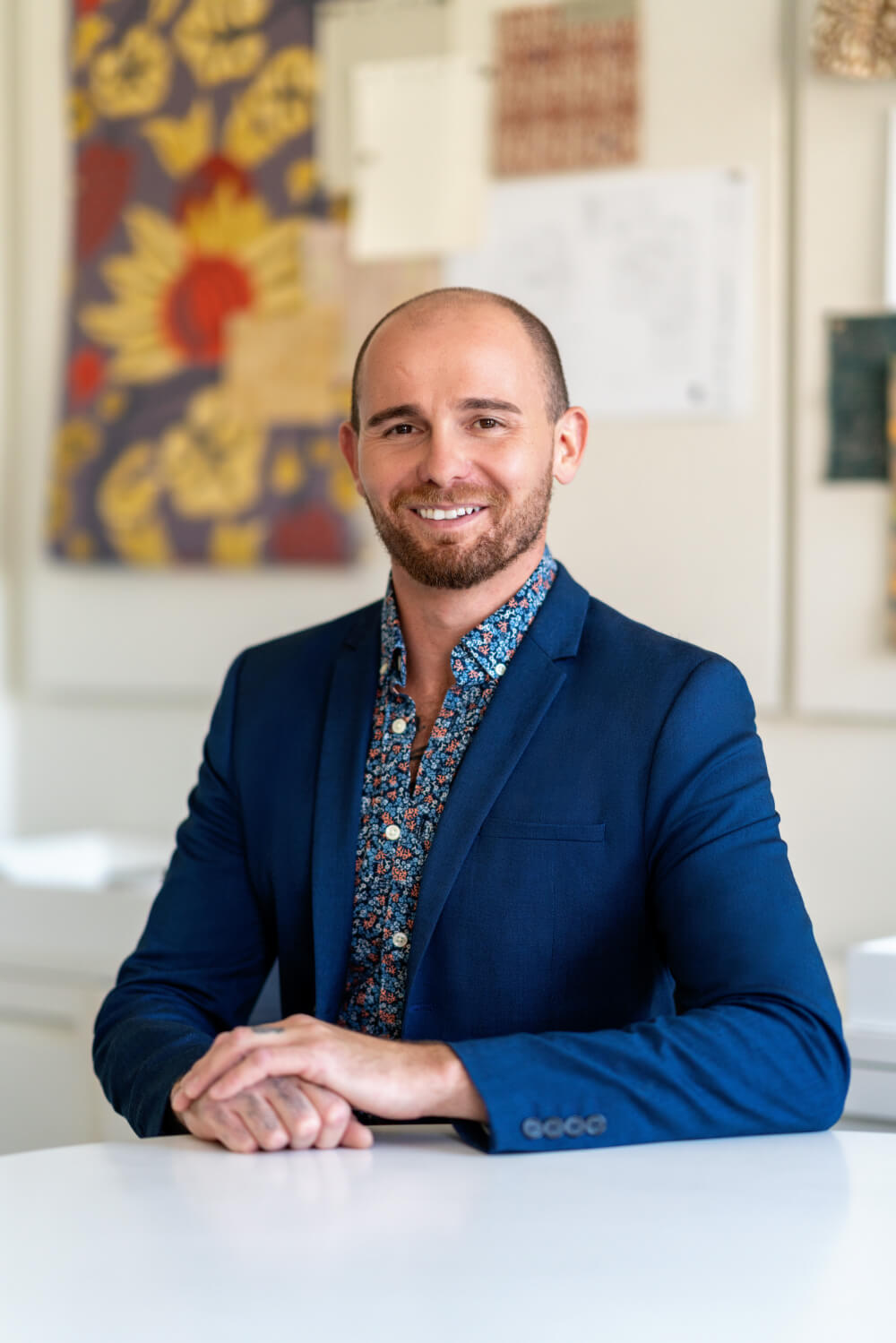 Jason Caporaso
Jason joined the SagreraBrazil team in 2022. As a junior designer, he assists the team with building project design drawings and illustrations, project scheduling, and materials research and selection. A veteran of the United States Army, having served for eight years, Jason attended design school, graduating from The New School in San Diego in 2019 with a degree in interior design. He credits his worldwide travel, both as a child and with the army, for exposing him to a broad array of design inspiration from around the world.
Jason's lifelong passion for interior design was also influenced by his grandmother, a strong creative presence in his life. His love of color, (particularly green), and material (especially tile), is only outweighed by his love of dogs and classic German cars. Citing a deep affinity for residential design, he was drawn to SagreraBrazil by the deep knowledge and experience of the firm's founders.
"I really like pulling everything together and seeing the impact the final result has on our clients' lives."